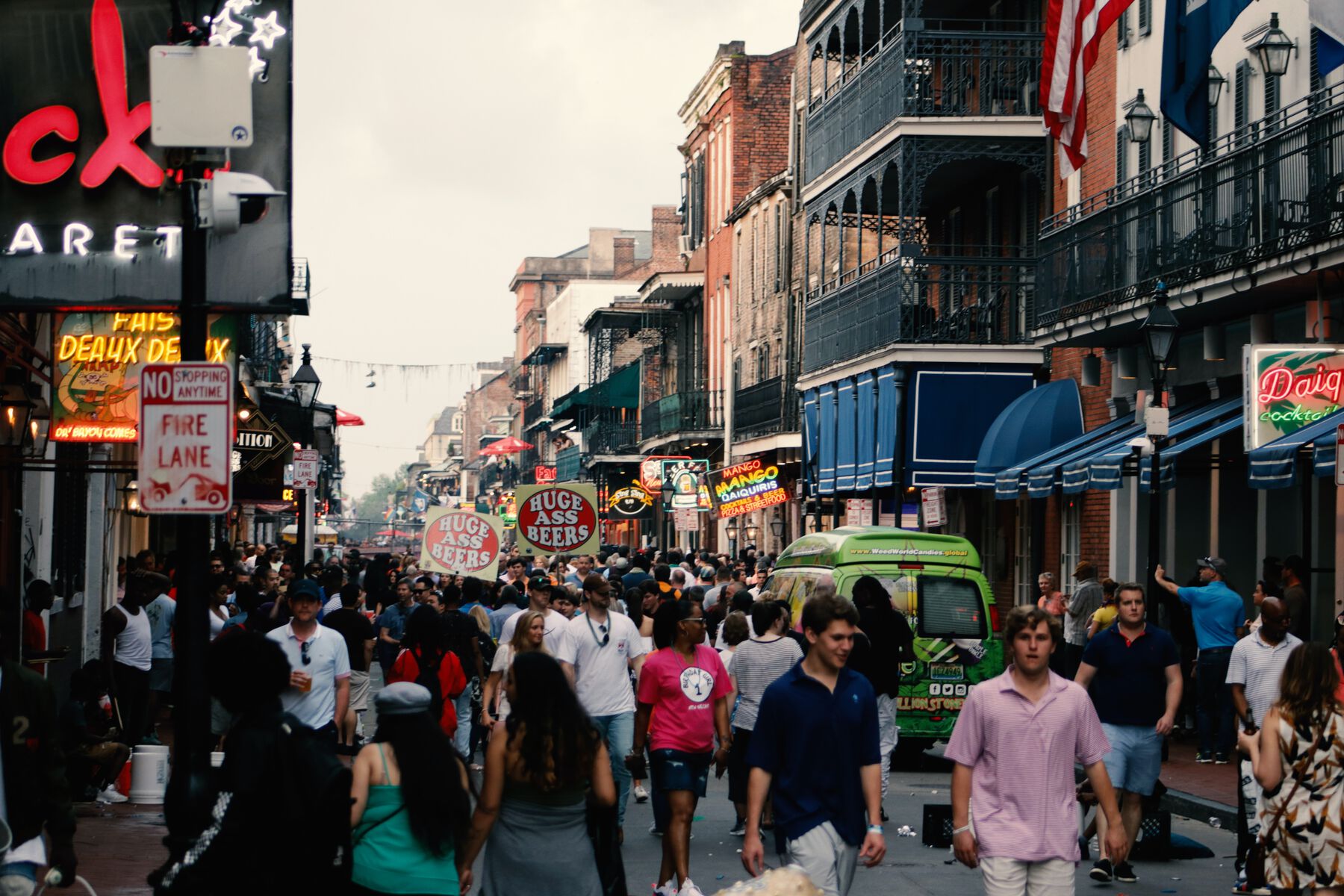 There's no shortage of things to do in New Orleans, from exploring the city's unique history and culture to indulging in its world-famous food and music. Here are some of the best:
1. Tour the French Quarter
The French Quarter is the oldest and most famous neighborhood in New Orleans, and is home to some of the city's most iconic landmarks, including Jackson Square, the French Market, and Bourbon Street. There's no better way to experience the history and culture of New Orleans than by taking a walking tour of the French Quarter.
2. Visit the Audubon Zoo
The Audubon Zoo is one of the most popular tourist attractions in New Orleans, and for good reason – it's home to a wide variety of animals, from lions and tigers to gorillas and elephants. It's also one of the few zoos in the United States that's open every day of the year.
3. See a Mardi Gras parade
Mardi Gras is a major cultural event in New Orleans, and is celebrated with a series of colorful parades throughout the city. If you're visiting during Mardi Gras, be sure to check out at least one parade – it's an experience you won't forget!
4. Sample New Orleans cuisine
New Orleans is famous for its Cajun and Creole cuisine, and has some of the best restaurants in the country. If you really want to experience New Orleans culture, try out as much local food as possible – be sure to hit up gumbo, crawfish étouffée, jambalaya, and po-boys!
5. Attend Jazz Fest
Jazz Fest is a two-week music festival that takes place every spring in New Orleans. It's one of the biggest music festivals in the country, and features performances by some of the biggest names in jazz, blues, R&B, and soul.
6. Take a swamp tour
If you want to experience the more rural side of Louisiana, take a swamp tour. Many companies offer tours of the swamps surrounding New Orleans, and there are plenty of photo ops along the way – alligators, herons, turtles, and other water fauna are a common sight.
7. Take a cruise on the Mississippi River
The Mighty Mississippi is one of America's most iconic rivers, and offers some amazing views of New Orleans and the surrounding area. There are a number of companies that offer Mississippi River cruises, including dinner cruises and jazz cruises.
8. Visit the New Orleans Museum of Art
The New Orleans Museum of Art is home to a large collection of art from around the world, including paintings, sculptures, and prints by some of the great artists of our time. It's one of the largest art museums in the South, and is a must-see for any art lover visiting New Orleans.
9. Tour Saint Louis Cemetery
Saint Louis Cemetery is one of the most iconic cemeteries in New Orleans, and has been featured in popular culture countless times (it's even featured in "Interview with a Vampire"). The cemetery is home to many famous New Orleanians, and its architectural design is unlike any other cemetery in the country.
10. See a movie at The Prytania
The Prytania Theatre is America's oldest continuously operating theatre, and has been showing movies since 1910. It's a classic New Orleans institution, and is a must-see for any movie lover visiting the city.
Ready to visit New Orleans?
These are just a few of the best things to do in New Orleans – there's something for everyone in this vibrant and colorful city. So what are you waiting for? Get out there and explore!